Cloudity is a European
independent leader
We provide end-to-end digitalization services for companies, combining technical skills and business expertise to deliver solutions that set the bar high for quality. With the backing of our talented people, we're aiming to grow our influence and spread our culture based on trust, ambition and empowerment.
By end-2025, our goal is to grow our workforce to more than 500 employees, to sustain profitability and to make Cloudity a go-to market player for top companies and for our partners, Salesforce and Meta.
With experts from Hardis Group, Carrenet and Cloudity having joined forces, we now have more than 350 employees in four countries, serving customers across 30 countries (Europe + US).
DISCOVER OUR SERVICES
We Provide End-to-End Digitalisation
Services for Companies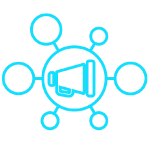 DIGITAL ADVISORY
Our digital advisory service helps
you understand, optimize and map
your processes, assess your maturity,
and create a roadmap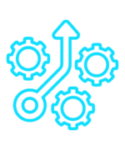 CHANGE MANAGEMENT
To maximize uptake, we work with you
to build a comprehensive strategy covering
deployment, training, communication,
and post-go-live support.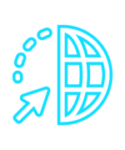 PROJECT IMPLEMENTATION
Drawing on combined solutions and
industry expertise, we employ the right
method (agile or iterative) to develop
solutions that strike the right balance
between personalization and
best practices.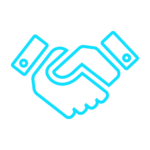 MANAGED SERVICES
Support and development services
Release management
Center of excellence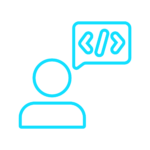 DIGITAL WORKPLACE
We help you build a community:​
Designing a user-centric deployment strategy
Promoting new ways of working and
etter leveraging your existing investments
to build your digital workplace
Accelerating your users' experience
by automating processes through
integrations and chatbots
OUR SALESFORCE EXPERTISES
Our multicloud
capabilities
Our business experts will work with you to build an adapted and progressive path based on your own processes, challenges and objectives, using the various solutions of the 360 platform.
CONTACT US
Sales cloud
Sales Cloud is a CRM platform that boosts business performance by supporting your sales team with routine tasks—making lead generation easier, letting salespeople access and share customer portfolio information at any time, taking the hassle out of pipeline management, and providing on-the-go access via the Salesforce app.
Service cloud
Service Cloud is a customer and technical support tool that lets you automate the service process. With streamlined workflows and all customer-related information in one place, it takes agent efficiency the next level and boosts customer relationship performance.
Marketing cloud
The Marketing Cloud suite features modules for managing every step in the customer journey and experience. Engage all your Salesforce leads and contacts through multichannel communication, monitor social media, and get reports fully integrated into your CRM tool.
Pardot / Marketing Account Engagement
Pardot is a B2B marketing tool that lets you automate marketing tasks so you can generate and nurture more leads. Recreate your customer journeys in Pardot—emails, forms, landing pages and automated scenarios—and send your salespeople hot, qualified leads to boost sales.
Experience cloud
Experience Cloud (formerly Community Cloud) is a social platform that connects employees, partners and customers, easing communication across the board—from troubleshooting and human resource management, to interaction with support and collaboration between remote teams.
Field service
The Field Service platform lets you manage your entire technical department, from administrators to front-line staff, allowing you to calculate work plans based on a variety of criteria—resource availability, location, skills requirements and more.
Analytics cloud
Analytics is a comprehensive Business Intelligence (BI) tool that lets you run analytics on combined data from your CRM system, as well as from external sources, giving you instant, dynamic insights from a wealth of reports.
Revenue Cloud
With the CPQ quote, contract and invoice management platform, you can accelerate and standardize your sales process. The platform lets you manage both your product catalogue and pricing proposals, making life considerably easier for your sales teams.
App cloud
App Cloud is a single tool box that lets you design, execute, manage and optimize apps using the same technology and expertise as other Salesforce tools. For instance, you can use App Cloud to develop mobile apps featuring your customer data to shape a richer, more interactive customer experience.
Consumer goods cloud
Consumer Goods Cloud helps account teams deliver end-to-end B2B processes with a 360-degree customer overview.
Maps
Salesforce Maps makes it easy to visualize the location of your contacts, helping you optimize routes and save time on appointments. The smart, graphical interface is compatible with mobile devices.
CLOUDITY
Contact us
Want to move your project forward with us?