"70% of companies in France do not provide fully connected user experiences."
Find out how Mulesoft can help via this simple, basic article 😉
My last project management support ? Mulesoft integration (Challenging and very interesting).
Mulesoft, KESAKO?
Mulesoft is an Integration Platform acquired by Salesforce in 2018.
Anypoint (its little name) offers tools to orchestrate, develop, manage, test APIs.
As a reminder an API (Application Programming Interface) is code that allows 2 software to communicate.
Mulesoft for what to do? The interconnection of your company's software.
It allows to establish in a 'simple' & secure way gateways between the structuring tools of your company and to avoid data silos.
For example,
Link your ERP which manages your stocks, with your website which sells your products to Karen (a customer),
Link your website with your CRM (if it's Salesforce, you made a great choice 😇) which manages your customer relationship and helps you better understand Karen.
Connect your store and your website that both sell your products to Karen (definitely a good customer 😊).
Mulesoft its interest? greatly simplify the integration.
Thanks to Mulesoft and its API led connectivity concept (notions of APIs per layer) you have at your disposal a tool with reusable APIs, fast to develop and allowing great agility.
Bye-bye point-to-point development and hello flexibility.
These flows can be with systems hosted on your premises (we talk about on premise) or on the Internet (we talk about Cloud).
The 'magic' of all this? the instantaneous and 'simple' exchange of data (without storage).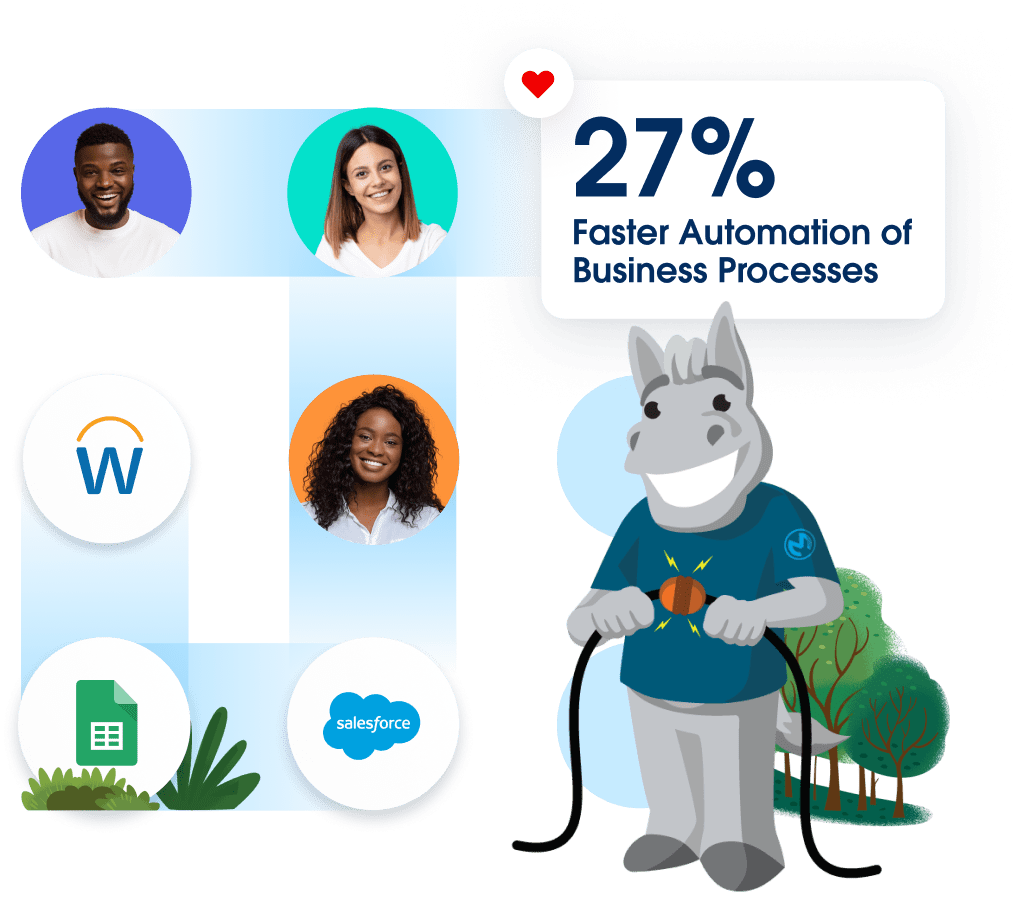 What is at stake for Mulesoft? A unified customer experience
At this digital age of utra-connection, personalization and increased consumer demands (including Karen's), Mulesoft allows your company to help you achieve a 360° view by aggregating data from the various points of interaction and enabling transmission between the various systems.
Direct effect, Karen is happy and a happy customer is a more loyal customer (💕Graal💕).
So Mulesoft and its competitors (Apigee, Web Method, …) have a bright future ahead.
Want to discover more about the solution?
Cloudity accompanies you in your Mulesoft projects with a shock practice led by Frederic Plissier, Salesforce Consulting Director France 💪
Article written by Laurène Vachon, Project Manager & Senior Salesforce Consultant.