After 2 COVID-affected years, the flagship event of the French and European Trailblazer Community is back for a well-crafted day packed with good stuff!
After the Opening Keynote, animated by Jessica Langston (and the first Kahoot – gifts were numerous throughout the day!), we had the chance to attend many interesting sessions.
You will find the replay videos on YouTube and here are the ones we particularly liked!
User Adoption: The holy grail of change management, by Andre van Kampen
If you've ever dealt with a grumpy user regarding his bright new Salesforce, or who scratches all good practices in its daily use, this session led byAndre van Kampen is designed for you!
 With a 6-step approach, discover great real-world tips to improve user adoption and attain good data quality over time.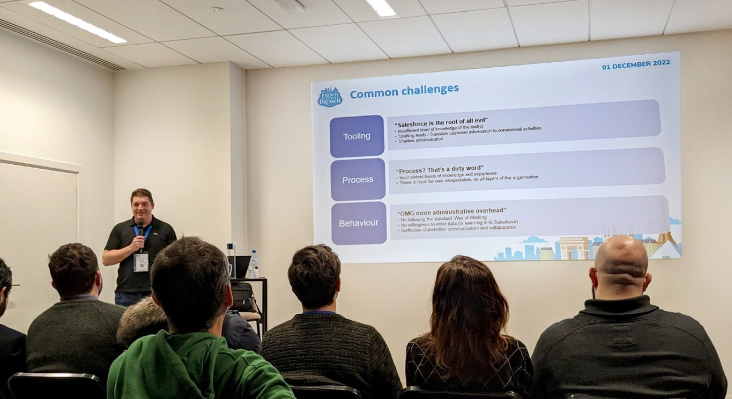 Consumer Goods Cloud allows companies which sell consumer goods through retail to optimize sales visits in-store. Nicolas Delahaut showed us 3 key features: visit planning, with the help of Maps, "offline" mode with a dedicated app, and image recognition when checking the planogram in-store. Top this up with a dedicated datamodel and you can manage the list of stores and the products you deliver to them.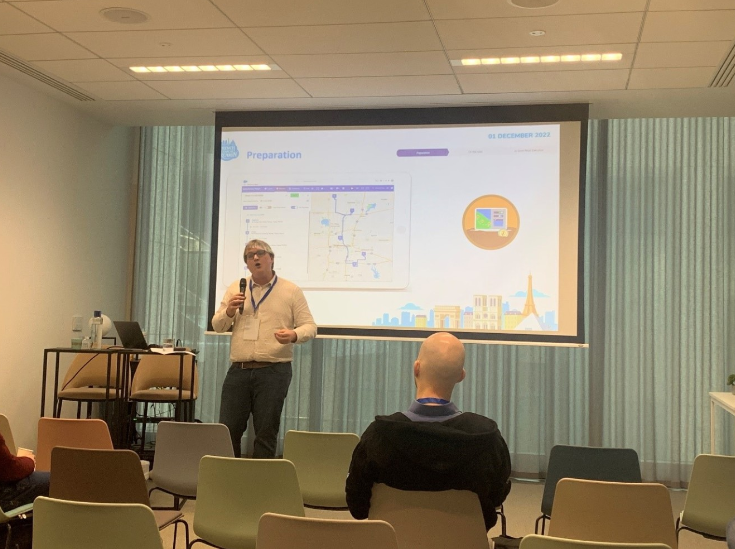 Making sense of Salesforce Consent Management data model, by Frédérique Mermoz-Mounier
This session on Consent Management in Salesforce is a gold nugget, just like Frédérique Mounier's Hoodie, who hosts it!
 Beyond reminding us what consent is as a legal requirement, or highlight data privacy difference, you will find precious considerations concerning your data model architecture but also on integrations & synchronization between your systems regarding your database's communication preferences.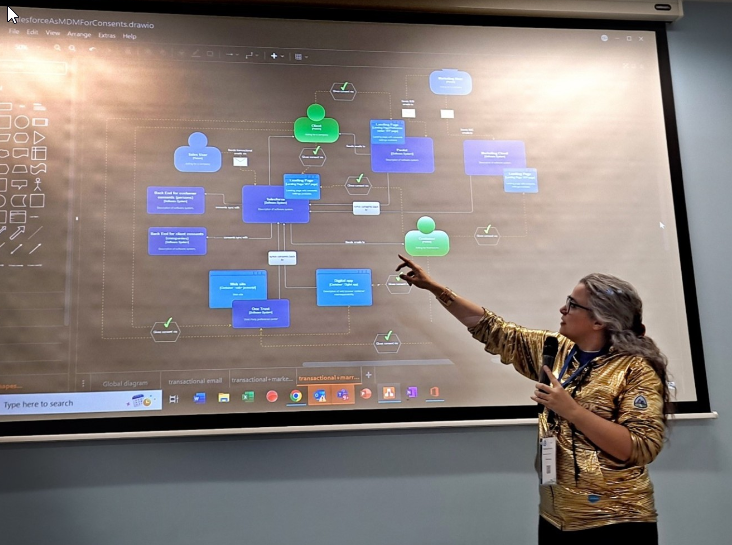 Rescuing an org – A solo admin's first days, by Paul Ginsberg
It might sound quite specific, but this session is a must-see for all consultants and admins, solo or not! Paul Ginsberg provides us with a great number of useful tips. Let's mention the famous Salesforce method V2MOM (allowing alignment of everyone on shared objectives) and the importance of regular data back-ups, to correct any mishap.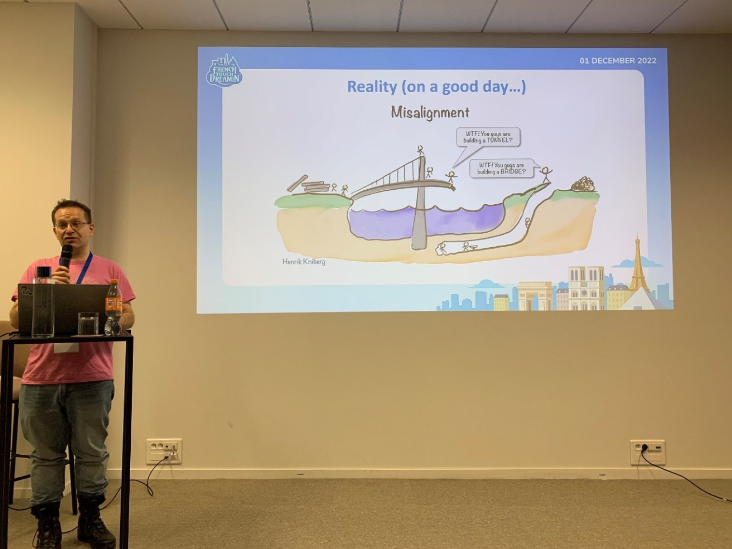 A well-rounded and inspiring day! 
Apart from those sessions, we had the opportunity to attend many unique rendez-vous all day long. The Golden Hoodie Panel was a great way to interact with some of the most impactful members of the Community. The Developer Keynote gave us useful insights about the roadmap. There were also several sessions dedicated to Architects, including "Decision Trees for better Architecture", "Building Salesforce Well-Architected: lessons learned" and "CTA journey: the Good, the Bad, and the Unexpected" (don't miss the replays!).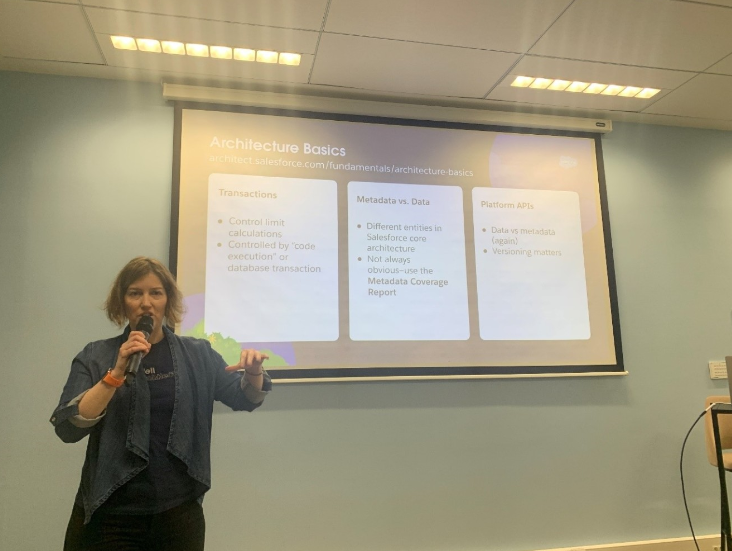 We ended the day with a very inspiring closing keynote hosted by Gillian Bruce. She encouraged each one of us to be even more impactful in the Trailblazer Community and she presented a framework to help us do that, with the Tree of Impact. She took her trail as an example: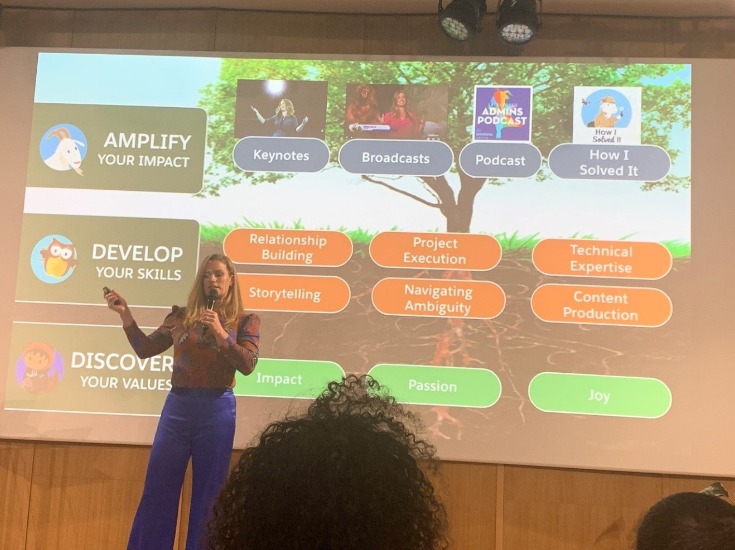 Let's start with the roots and let our values speak: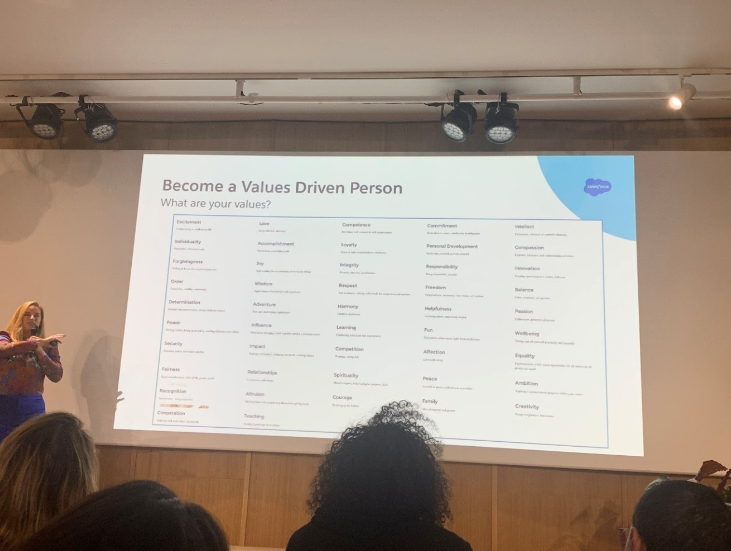 Then, let's grow our skills thanks to the community and the resources offered by Salesforce. And because we are super nice, here is the resource she presented: https://admin.salesforce.com/skillskit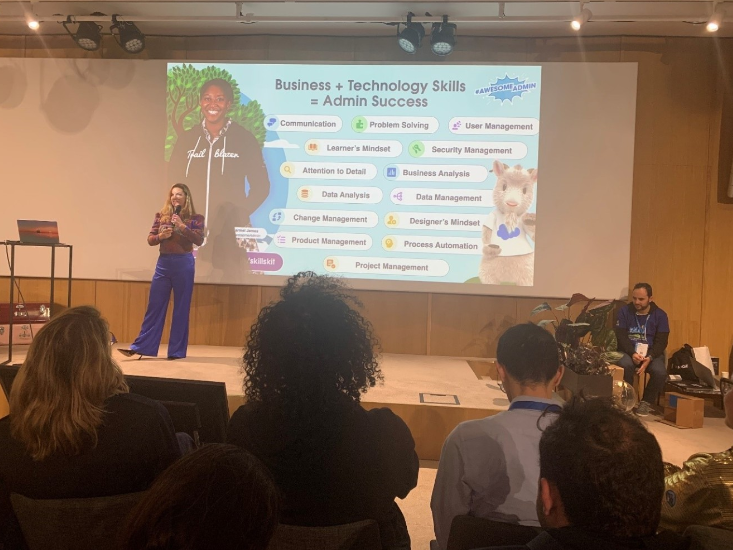 Finally, let's amplify our impact, just like Gillian is doing, and there are many ways we can do that, like becoming a speaker at French Touch Dreamin'.
So as you can see, it was a day packed with amazing content, delivered by great speakers! Add to that impeccable logistics, warm welcome from the organizers and networking opportunities, you can say FTD22 was a true success!
See you next year!
Article written by Jean-Pierre Rizzi and Emilie Portier.