A software worthy of its name must offer new features regularly. As a leader in CRM, Salesforce is certainly no exception to the rule.
When we talk about new features, we must talk about a roadmap of course! In IT jargon, a roadmap is an indicative plan of upcoming features. But do we really need to specify this to a knowledgeable reader like you?
With Salesforce, the roadmap is rich. That's an understatement. In fact, we should talk about several roadmaps, one for each "product," each cloud. Some elements in the configuration even have their own roadmap, such as flows or permissions, for example, given the large list of new stuff. 
From major announcements to discreet changes, there's something for everyone! 
So, it's not surprising to find many sources about these different roadmaps. Let's try to see more clearly by listing the main sources. Then discover how to influence the roadmap! 
The most obvious : a dedicated website
First, for an overview of the formalized state of the roadmap, go to this address: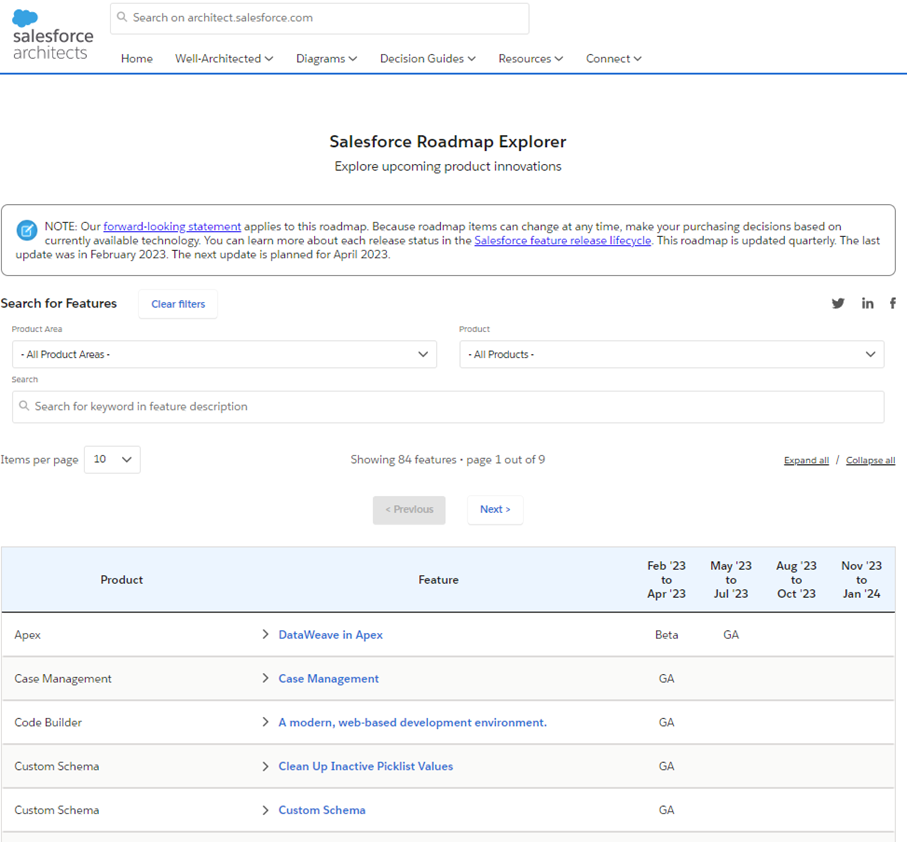 That's for the classic display, so to speak… 
But you can learn information through many other means! 
In fact, Salesforce employees themselves say that they could share more roadmap elements on this site.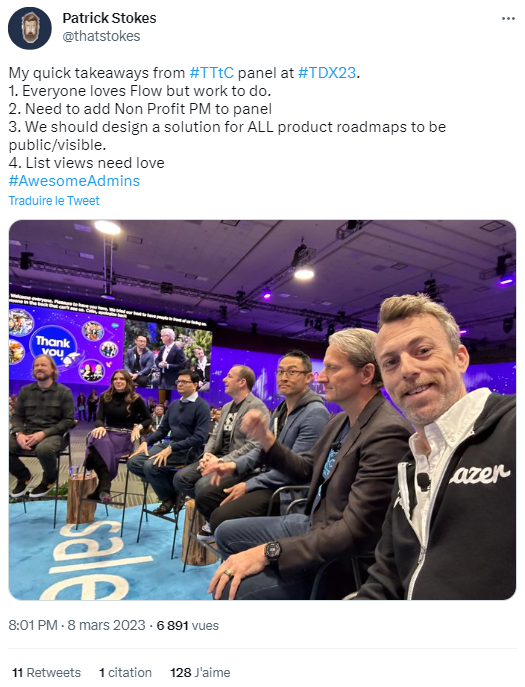 So, how do you know about the roadmaps? This is where we can help you navigate… 
Release Notes : very short-term roadmap
First, there is an obvious element of the roadmap, but one that is easily forgotten: these are the release notes! Admittedly, it is a short-term roadmap – Release Notes come out a little less than 2 months before the release is in production – but it is a simple and clear way to identify new features to offer your users. To follow the releases, we going to make quickly an article about this.
Salesforce and Community events : must-attend to know the roadmap !
Another, more media way to know the Salesforce roadmap is of course the Salesforce events, Dreamforce (a large technical and commercial conference) and TrailblazerDX (smaller but more technical), but also the Trailblazers community events, such as French Touch Dreamin, for example (https://frenchtouchdreamin.com/ ). 
The most recent example is of course TDX23! The following new features were presented, for example: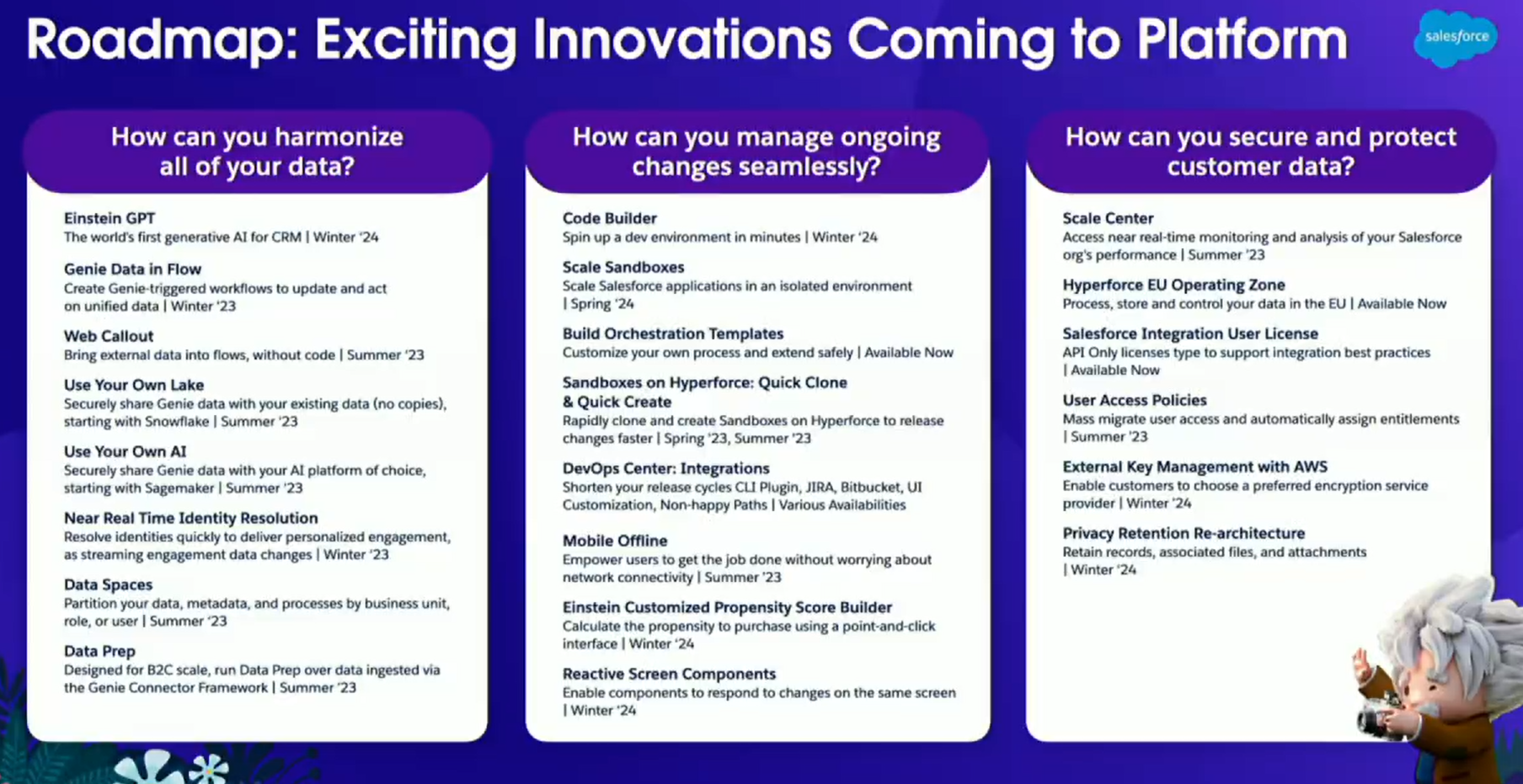 Read our recent article to know more: https://cloudity.com/fr/2023/03/22/trailblazerdx-2023-presque-comme-si-vous-y-etiez/ 
You can be sure that new features will be announced, both during keynotes (often big announcements, coming in several months) or during more confidential meetings, often not available on Salesforce+ unfortunately but with screenshots sometimes available on LinkedIn or Twitter. Also, do not hesitate to attend "True to the core" sessions, always interesting to discover concrete and free new features. 
Count on us to list as many new features as possible in our articles! However, you have to wait after these events to get more details, especially the pricing and availability conditions. 
Let's not forget about social media of course !
Finally, some Product Managers, Salesforce executives, and MVPs are very active on social media, whether it's Twitter or LinkedIn. Cheryl Feldman, for example: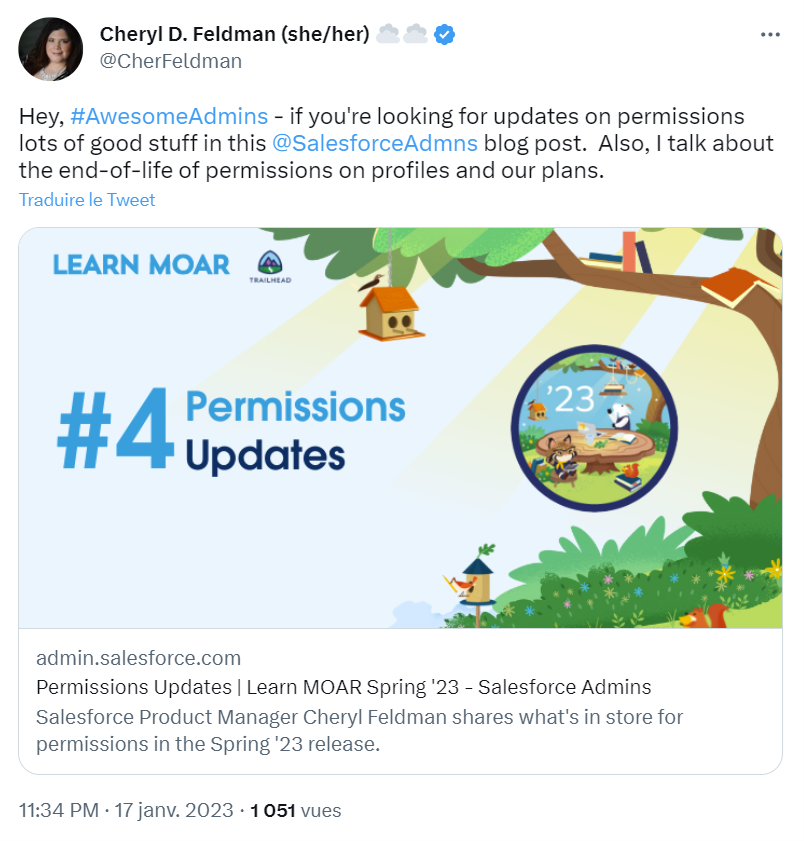 Thanks to Jean-Pierre Rizzi, Salesforce projects manager for this article !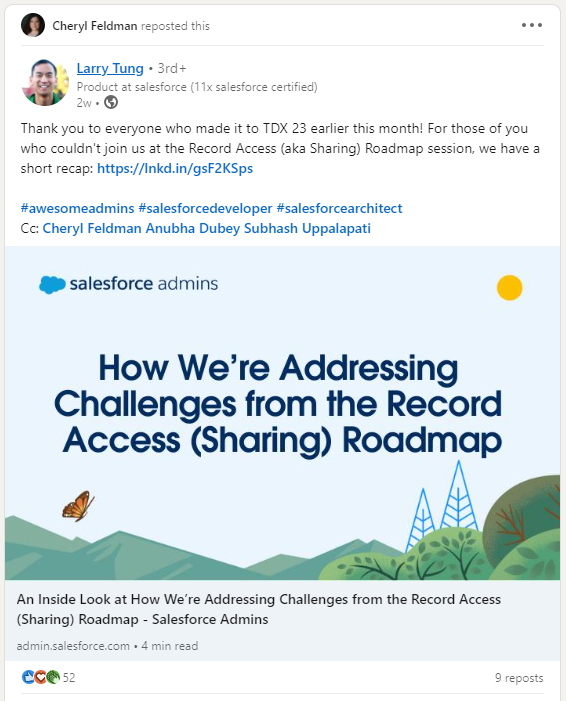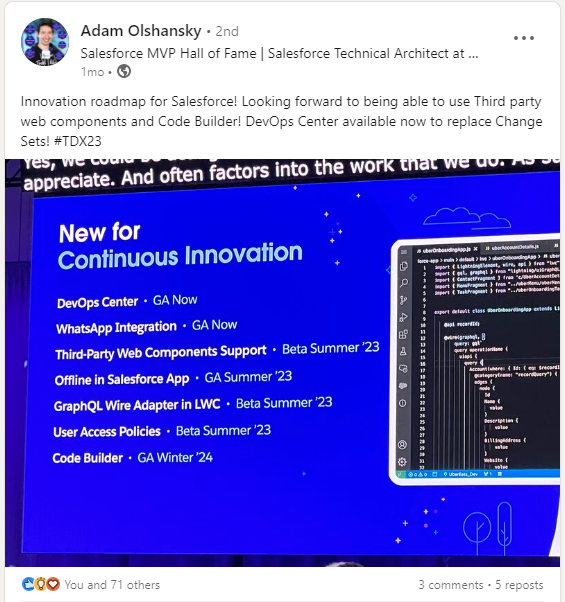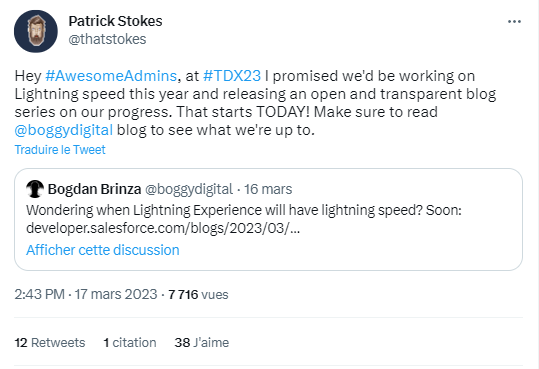 Even Marc Benioff is teasing on Twitter !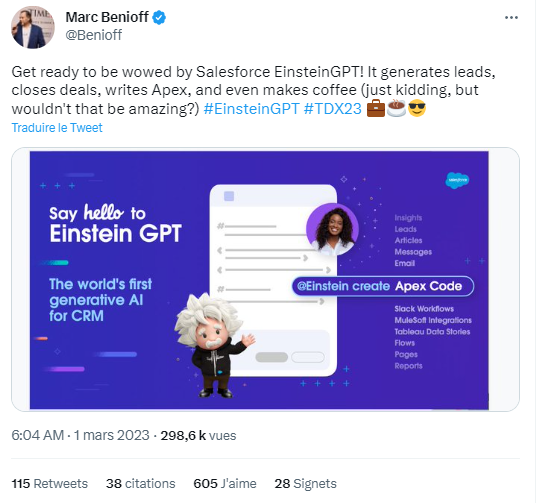 A dedicated website to help build the roadmap !
And what if we told you there was a way to both visualize the roadmap and influence it? That's where the IdeaExchange comes in!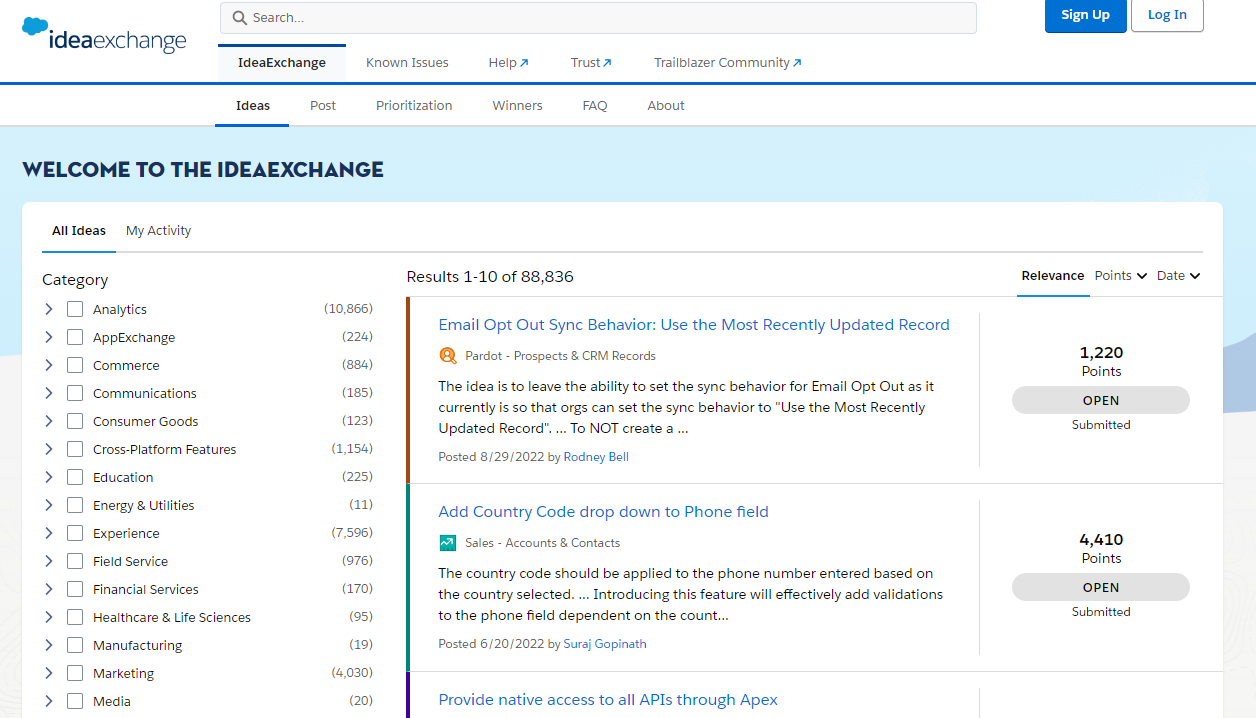 The website ideaexchange https://ideas.salesforce.com/ has 3 main sections. 
Ideas et Post
You can view all the evolution ideas submitted by the community and even submit your own! Community members have the opportunity to vote for the ideas they see as the most important, thus bringing them more quickly to the attention of Salesforce Product Managers. And they are certainly present! We can see for our example Cheryl Feldman: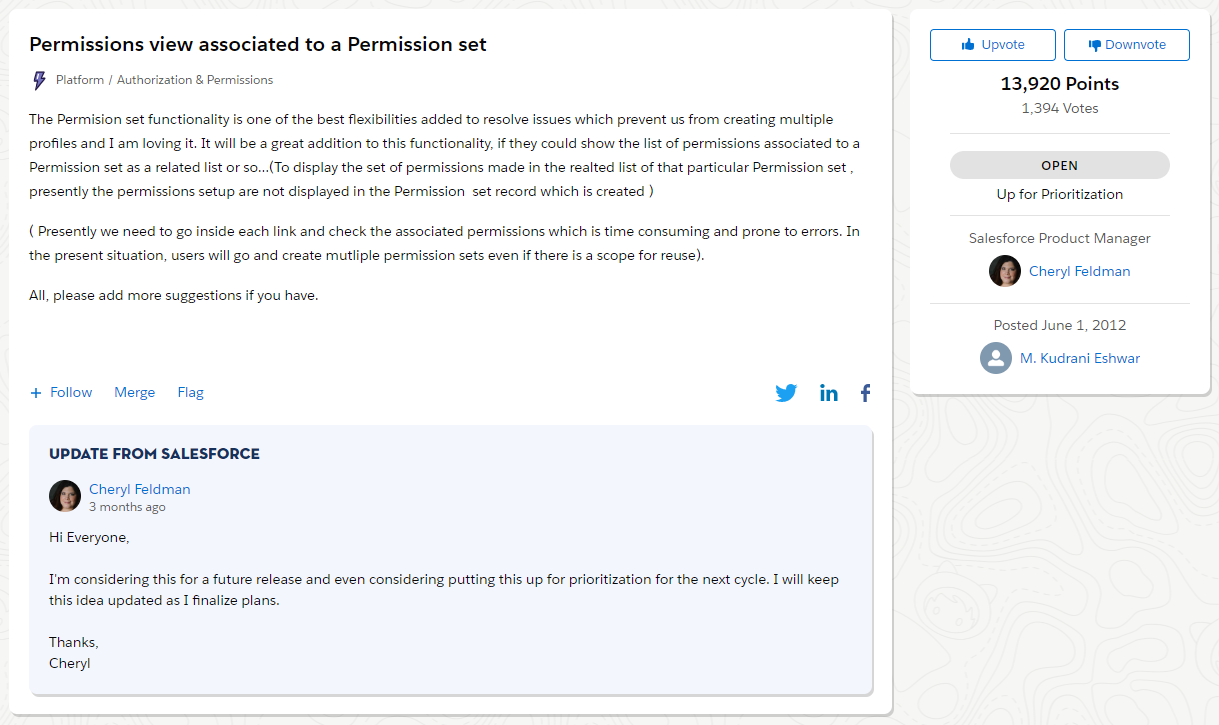 Prioritization
Some ideas are selected to be prioritized by the community – a bit like the final stages of the Champions League! Except that in the end, there will be multiple winners, which YOU can help designate.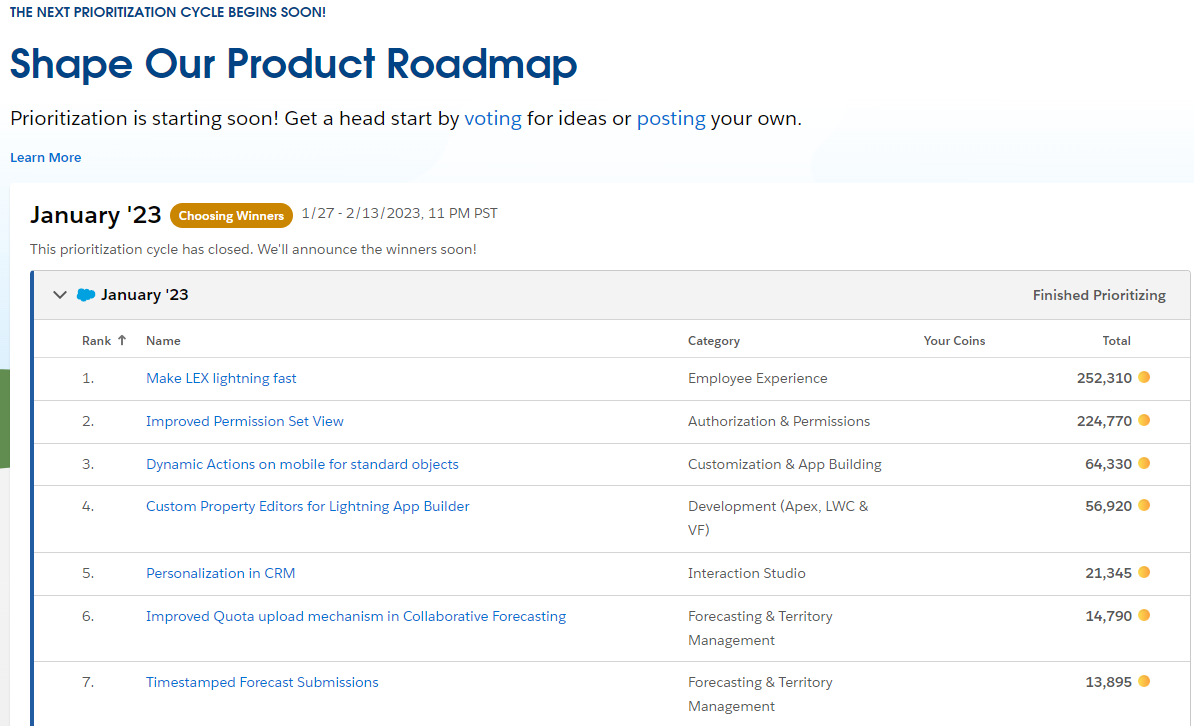 You see the line "Improved Permission Set View"? That's the example we mentioned earlier. The idea was supported by the community, the Product Manager took it up, submitted it for prioritization, and it is now among the potential "winners" of the latest prioritization cycle. We'll find out in a few weeks whether the idea will actually be delivered in an upcoming release…and a new prioritization cycle will begin! There are three per year. 
Winners
The winners of previous prioritization rounds are displayed here. So the games are already over for them, and this constitutes a kind of roadmap of some functionalities that can be expected on the platform in the next releases, if everything goes well! 
Thank you, Salesforce, for making these resources available to influence the roadmap!  
But it does not stop there !
But that's not all! In some specific cases, Salesforce offers the opportunity to provide feedback: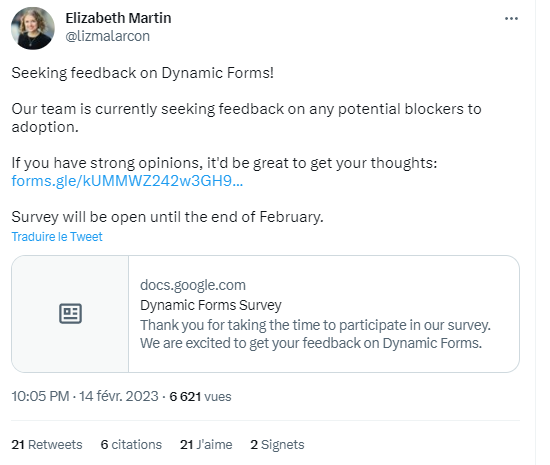 And if you're lucky, you might have the opportunity to ask a question during one of the "True to the Core" sessions on a topic that matters to you. 
Trail of a released feature
One final point to keep in mind, a feature announced in the roadmap is not necessarily fully available upon its release. There are 3 levels in the release lifecycle: 
Pilot: the first level of release of a feature, for first real-world testing with a small number of participants. Often, one needs to contact their Account Executive to get access to the Pilot;

 
Beta: if the feature passes the Pilot stage, it is then offered in Beta to all customers, at the choice of the Admin who can activate it or not, knowing that the feature is not yet maintained by Salesforce, due to its novelty;

 

Generally Available: when a feature has passed the Pilot and Beta phases, it is then fully "released" and is normally subject to regular maintenance, like all other available features.

 
You are now well-equipped to understand AND influence the roadmap! 
Thanks to Jean-Pierre Rizzi, Salesforce project manager for this article !