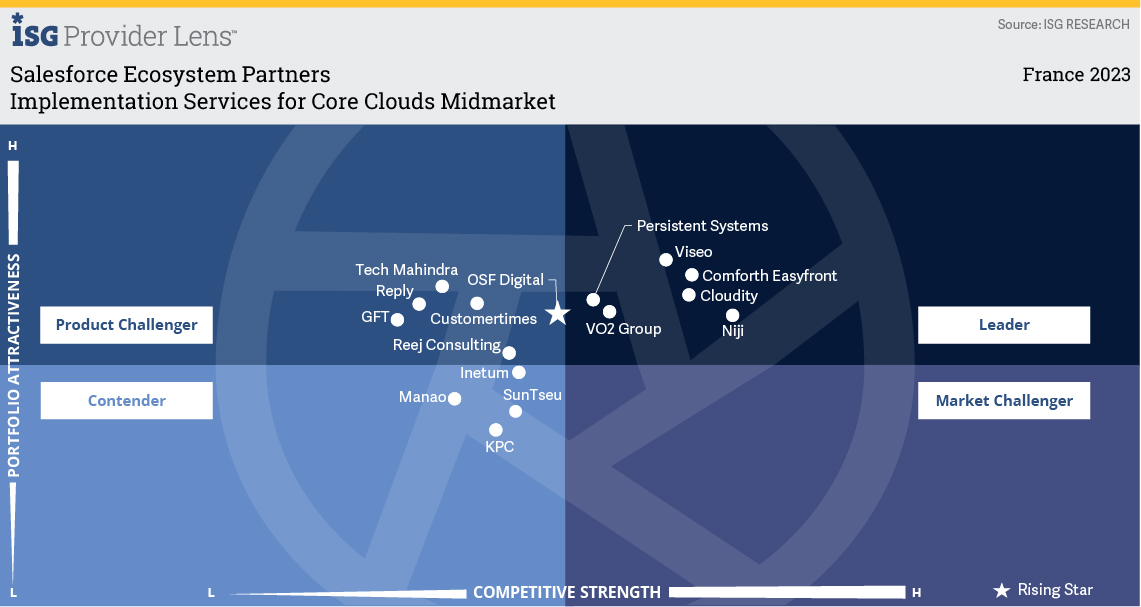 For the first time, ISG, a leader on the global technology research and advisory, published a research report comparing provider strengths, challenges and competitive differentiators on the french Salesforce Ecosystem Partners.
The French Salesforce market is receiving heavy investments and has shown robust growth. Recognized as one of the world's fastest-growing platform vendors, Salesforce recorded double-digital growth for the last 10 years, reaching a globalrevenue of $25 billion in 2022 partly supported by the COVID-19 crisis which forced companies in all sectors to digitalize their business and CRM.
The report examines the Salesforce partners operating in France where Cloudity is recognized as a leader in the 3 categories (Core Clouds provider, Marketing Automation and Application Services) of the midmarket segment (companies with 100 to 4,999 employees).
"Cloudity has a strong offering targeted to the midmarket segment supported by its strong warehouse management know-how and customer staff training programs.", said Marcio Tabach, Lead Analyst, ISG Provider Lens™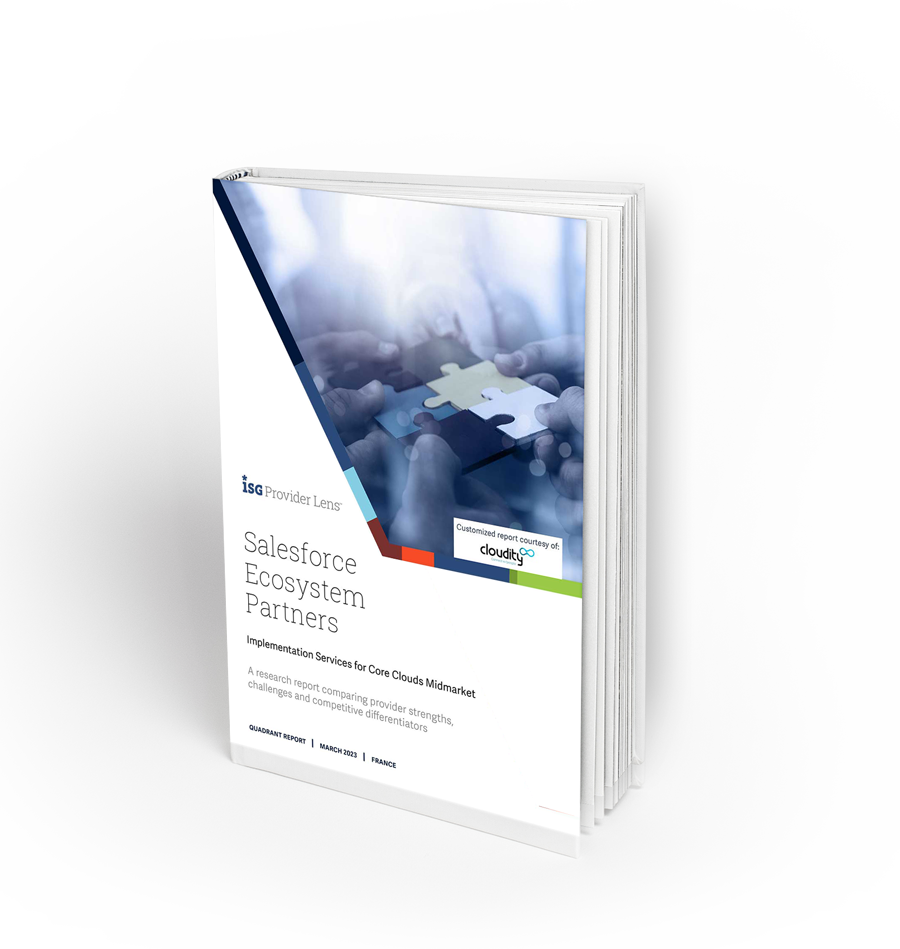 To receive the full study, please complete the form below
* These fields are mandatory.