We are now in the midst of summer, and your favorite series continues! This week, it's the 2nd episode of Summer @ Cloudity!
If you missed the first episode, you can find it
here
!
Summer @ Cloudity is your weekly dose of summer updates! Do you have a topic that is close to your heart? Feel free to suggest it to us, and we will cover it this summer!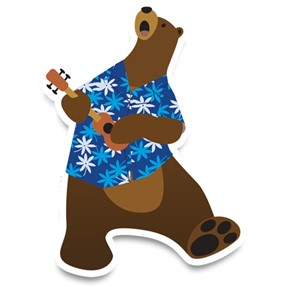 Cloudity will be at Dreamforce 2023!
5 Clouditers will have the chance to go to San Francisco to attend Dreamforce from September 12th to 14th. With diverse profiles (technical, functional, sales), this team will be able to discover the latest innovations in the Salesforce platform, as DF will be the beating the heart of the ecosystem for a few days. 
Dreamforce in-person will be an opportunity to directly engage with Salesforce Product Managers, clients, and other Trailblazers… and more!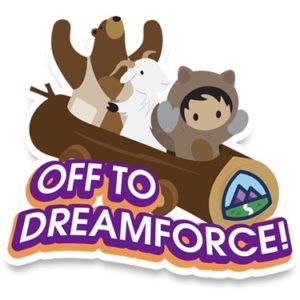 Indeed, we are fortunate to have 3 sessions that directly involve our Clouditers as they will be presenting on the following topics: 
Yosra Saidani, our Head of Innovation, will co-present an "Architect" session that will allow us to compare different data integration strategies.

 

Nicolas Vuillamy, our co-CTO, will co-present 2 "Developer" sessions:

 

Easy CI/CD for Salesforce with Open-Source only.

 

Build innovative tools with CLI plug-ins, the sf way.

 
Of course, we will provide detailed reports on our findings. In the meantime, we will have the opportunity during the summer to revisit previous editions of Dreamforce and discuss what we can expect from the upcoming edition. Stay tuned! 
Your UX tip of the week: Your rich text components deserve better!
They're sitting there, discreetly, in the settings menu of many Lightning pages. You've probably played around with them, reminiscent of your glory days in Word, highlighting, centering, and increasing the font size of super important text. 
But couldn't we do more with rich text components? 
Here are 4 use cases for these components: 
Use banners and alerts to quickly and easily share important information with users.

 

Inform your users about upcoming changes to reduce frequent questions.

 

Provide resources such as links to training or additional information.

 
Use visual reminders to highlight priority items that require quick resolution in Salesforce (especially in requests!).

 
And here are 3 innovations in Salesforce that might encourage you to use them: 
They can now be inserted between two field blocks in a dynamic form, ideal for explaining the meaning of certain fields beyond help text.

 

With tabs in Lightning App pages, they add depth to the information you categorize.

 

For Unlimited customers, they now have a direct place in dashboards.

 
So, let's give your rich text components the attention they deserve and explore their full potential! 
Generative AI at Salesforce
Will it be the hit of the summer? 
Big announcements were made during the main keynote of TDX23 (March 2023), starting with EinsteinGPT. 
As you may have guessed, EinsteinGPT is the Salesforce derivative of ChatGPT! This new feature is the result of a partnership with OpenAI, the creators of ChatGPT. 
GPT stands for "Generative Pretrained Transformer." It's a highly advanced language model that generates content, commonly referred to as "generative AI." 
After the initial Einstein features that we already know (such as Discovery or Einstein Natural Language Processing), AI is now making a strong presence across various clouds! Sales, Service, Marketing, Slack – all will benefit from generative AI. Even admins and developers will be able to write test classes using EinsteinGPT, for example.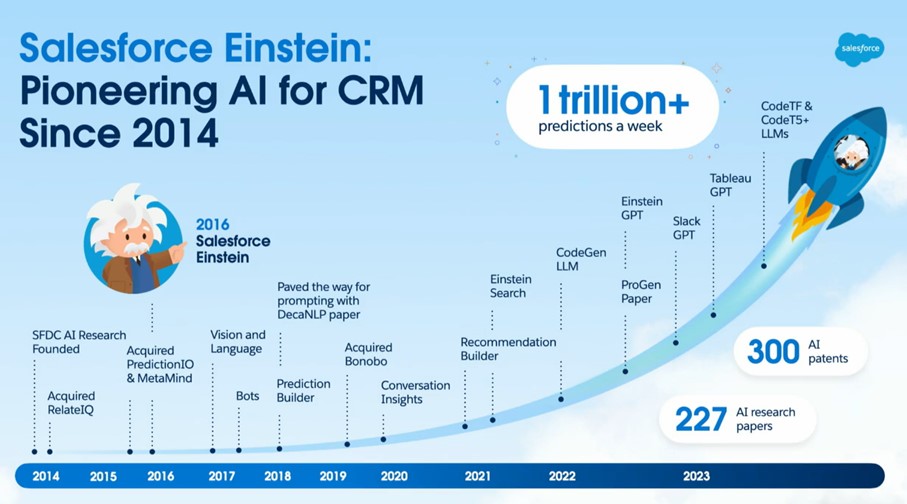 Salesforce, it's not only on the Internet!
Who here has learned Salesforce from a physical book?! 
No one? Come on, don't be shy! That means you've been in the ecosystem for a while! 😉 
Look, here we have a small part of our old collection at Cloudity Boulogne (the book on the left is from 2009, and the one on the right is from 2015!):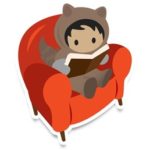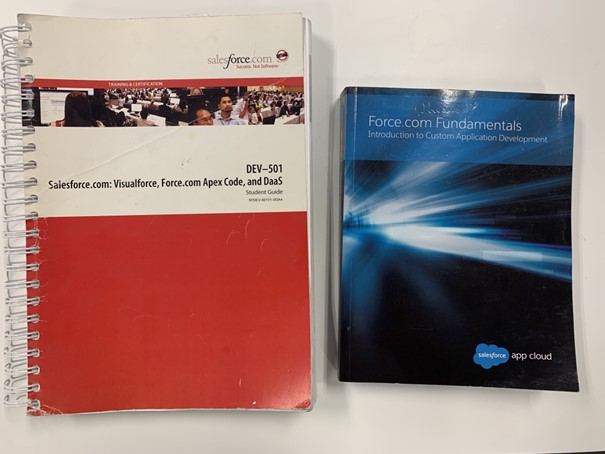 It's true that learning Salesforce from books has been a thing of the past for quite some time now, thanks to the internet. Especially with Salesforce themselves providing Trailhead! 
Nevertheless, a "Salesforce" bibliography would be far from empty! This summer, we'll share interesting excerpts from books we've had the opportunity to read! 
At the forefront, it's worth mentioning the two books written by Marc Benioff: 
Another book that has impressed us recently is: Rock your Role as a Salesforce Admin, by Jodi Hrbek. 
You can find these books at your favorite bookstore. 😉 
In the coming weeks, we will talk about these books and many others! 
See you next week! 
Article written by Jean-Pierre Rizzi, Project Manager and Salesforce consultant.