What a pleasure to see the World Tour back in Paris in its pre-COVID format. Indeed, the event made its comeback at the Parc des Expositions de la Porte de Versailles, where 10,000 registered attendees were set to discover the latest innovations from the CRM leader, showcased in technical-functional presentations and demos by major French clients.
Let's go through the highlights of this day together!
An information-packed main keynote
The keynote session, mainly hosted by Emilie Sidiqian, General Manager of Salesforce France, and Bruno Katz, Deputy General Manager, provided insights into 2 very interesting customer cases related to e-commerce: Rossignol and L'Oréal. 
These cases served as an opportunity to demonstrate the power of the 2 major features that Salesforce has been highlighting for the past few months: EinsteinGPT and Data Cloud.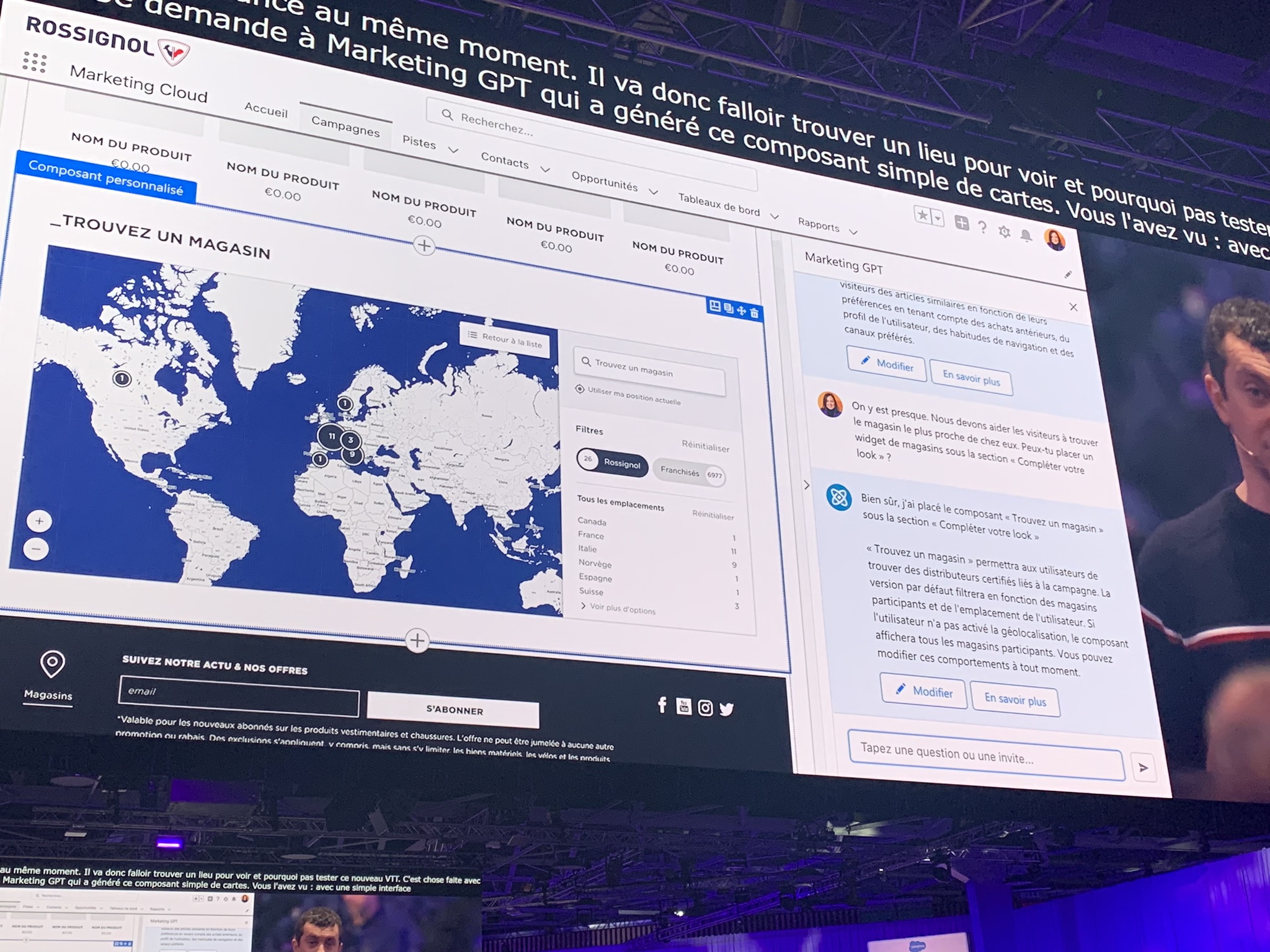 Furthermore, this session was an opportunity to honor a deserving trailblazer. And in this case, it was Doria Hamelryk who received the traditional "golden hoodie": (pictured on the left below). Congratulations to her! As a Salesforce Architect, she co-leads the Trailblazer Community Group Women in Tech in Paris. Her story is inspiring; you can discover it here: https://www.youtube.com/watch?v=_qbZS_03E6o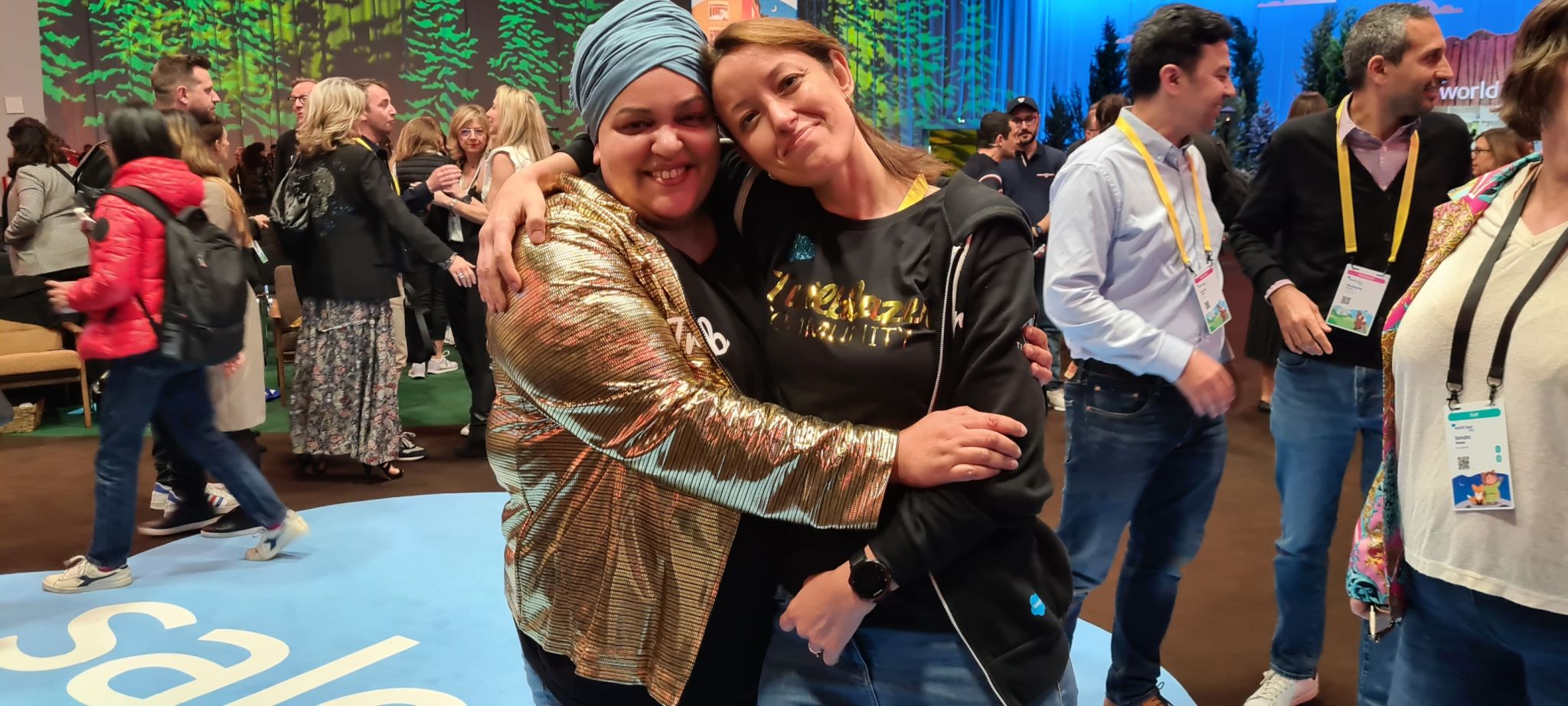 Technical-functional sessions by trailblazers and other experts
This year, a significant emphasis was placed on Trailblazer Community Groups: their leaders hosted very interesting and practical sessions. Our colleague Yosra Saidani kicked off the day, presenting a methodology for Salesforce release analysis and also introducing the Trailblazer Community. 
In addition to the Trailblazer Theater, numerous spaces were dedicated to presentations and demos, showcasing different Salesforce clouds and innovations by Salesforce experts and trailblazers. 
The sessions continued throughout the day. Here are the most interesting ones, in our opinion: 
Flow, the perfect tool for administrators (Julie Boncour): if you're hesitant about using flows, take the time to discover them step by step with experts! Their advice will make your learning experience much easier.

 

Is the tooling API right for me? (Fabrice Challier): functional and technical consultants, as well as administrators, can benefit from this lesser-known aspect of Salesforce to enhance their org mastery.

 

Six principles to maximize Salesforce adoption (Linda Kramer and Philippe Stadnik): it's always good to be reminded of best adoption practices, whether for your go-live or to enhance the usage of your org.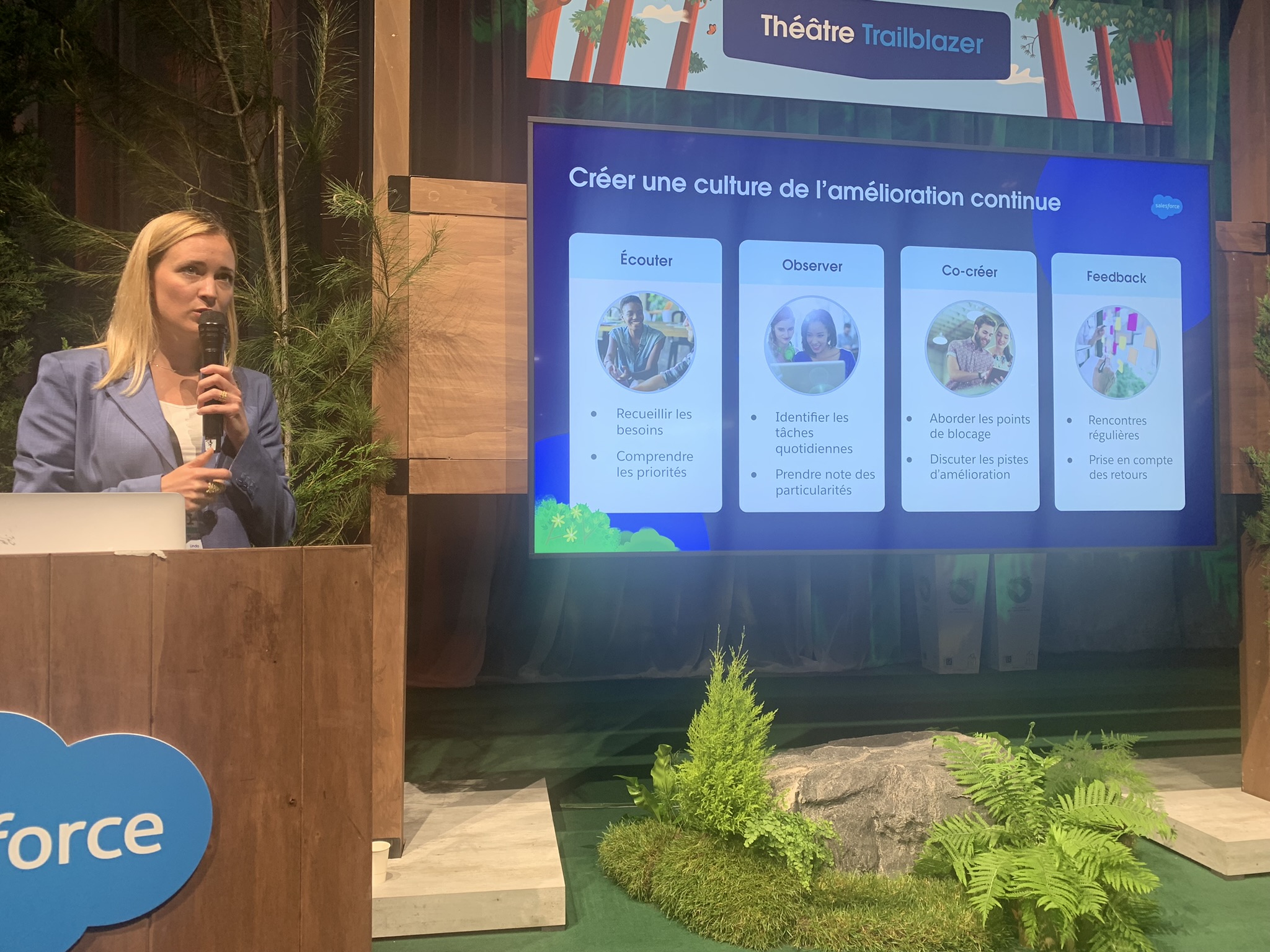 Authentic, numerous, and diverse client testimonials
Beyond the customer cases highlighted during the keynote session, the World Tour is a superb opportunity to gather multiple testimonials, such as those from Carrefour, Sanofi, BNP Paribas, Zeplug, and Mangopay: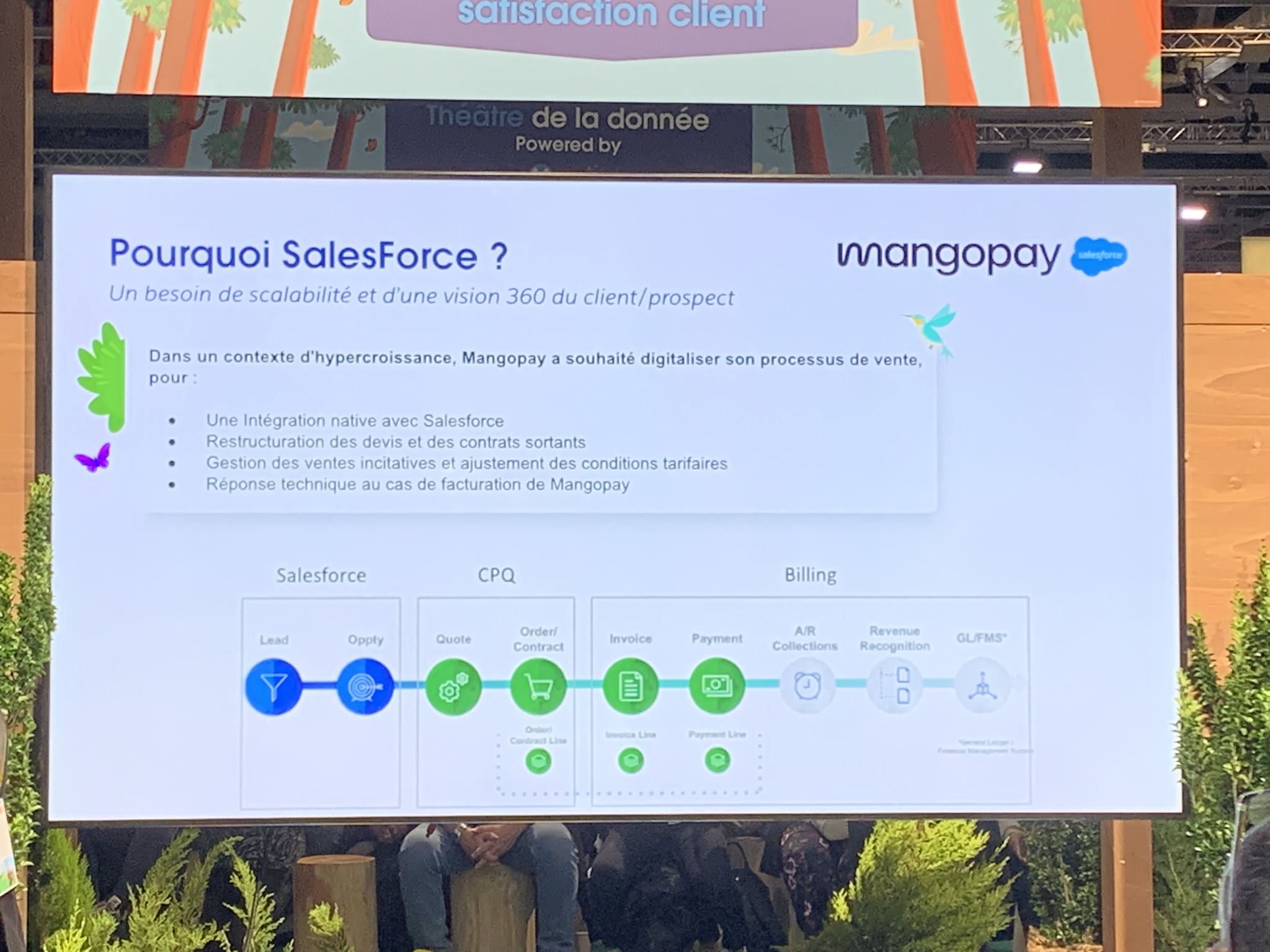 Pour nous parler du succès de leur transformation Quote-to-cash par exemple, nous avions rendez-vous avec 2 personnes de Mangopay : Pierre Lion, Chief Growth Officer et Dioline Falques, Head of Project Management. A l'image de cette intervention, les témoignages concrets d'acteurs directement impliqués dans les projets chez les clients sont une vraie plus-value. 
To discuss the success of their Quote-to-Cash transformation, for example, we had the opportunity to meet with two people from Mangopay: Pierre Lion, Chief Growth Officer, and Dioline Falques, Head of Project Management. Similar to this presentation, concrete testimonials from stakeholders directly involved in projects at clients' organizations are a real plus.  
And, of course, this World Tour Paris was also a chance to meet your favorite integrator! We enjoyed meeting partners, clients, and candidates.